After his resurrection Jesus told the disciples that his death had been predicted in the Old Testament. He said that "everything written about me in the law of Moses and the prophets and the psalms must be fulfilled" (Luke 24:44). Surely, the second psalm was one of the passages Jesus had in mind.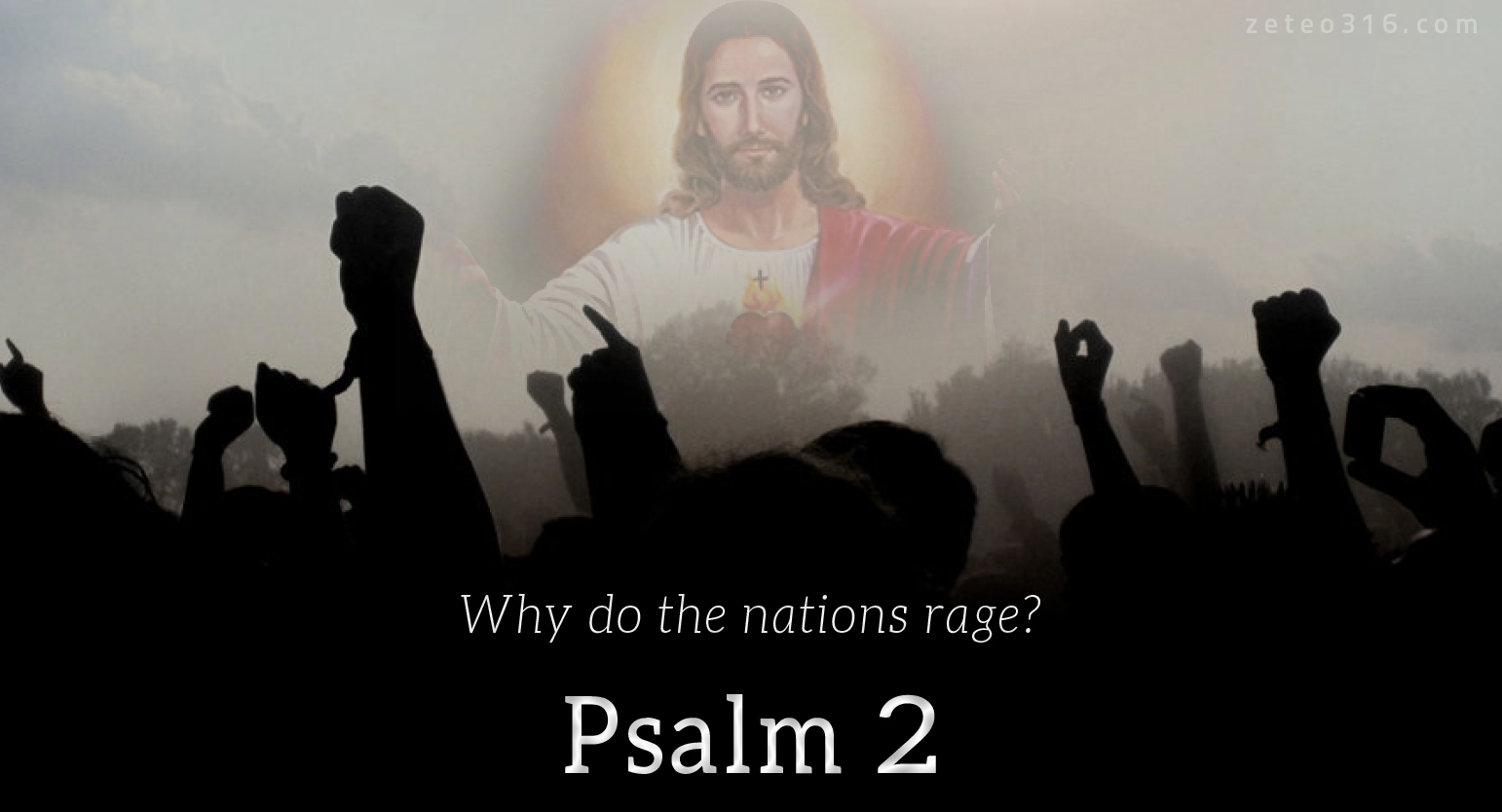 Psalm 2 begins with a prediction of the injustice Jesus was to endure at the cross: "The kings of the earth set themselves, and the rulers take counsel together, against the Lord and his anointed" (v. 2). But how do we know that David was here anticipating Jesus' suffering? For one thing, the New Testament writers proclaimed Jesus to be the Christ, the anointed one. Also, on one occasion disciples in the Jerusalem church quoted Psalm 2:2, interpreting it as a prediction of what Jesus had experienced at the hands of "Herod and Pontius Pilate" (Acts 4:27).
Although Jesus suffered death on the cross, the evil plot of his enemies was "in vain" (Ps. 2:1). For Jesus, death was a victory. The Father promised that heaven would have the last laugh: "He who sits in the heavens laughs; the Lord has them in derision. […] I will tell of the decree of the Lord: He said to me, 'You are my son, today I have begotten you'" (vs. 4, 7). In his sermon in the synagogue at Pisidian Antioch, Paul explained that the fulfillment of this promise was the "good news" of the Lord's resurrection (Acts 13:32-33).
If God's Son has died for my sin and risen for my victory over it, how should I respond to him? The conclusion of Psalm 2 gives us an excellent answer. "Serve the Lord with fear and rejoice with trembling," David said. "Kiss the Son, lest he be angry and you be destroyed in your way, for his wrath can flare up in a moment. Blessed are all who take refuge in him" (vs. 11-12, NIV).