Psalm 23 is the best loved chapter in the Bible's best loved book. The pastoral language of the Shepherd Psalm implies abundance and contentment. The person who trusts the Lord will never lack a thing (v. 1). God provides green meadows and streams of water to rest by (v. 2). The Lord also gives renewal and guidance. "He restores my soul," David says, and "leads me in paths of righteousness for his name's sake" (v. 3).
An Oriental shepherd never drives his sheep but walks in front of them. It's inconceivable that God would ever lead his people in a wrong or foolish direction. But a close relationship with him is no guarantee of perfect bliss. Even a sheep in the care of a tender shepherd is subject to danger, injury, and death. A walk through "the valley of the shadow of death" (Ps. 23:4) is one of His right paths as surely as the way of meadow and fresh water. Other guides may turn back at the entrance to the valley of darkness, but the Lord remains a faithful escort.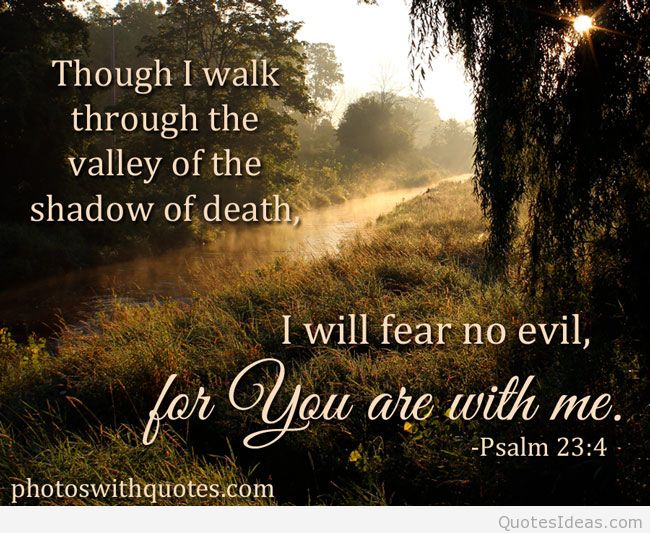 This thought introduces what may be the most treasured aspect of divine care: In times of deep trouble, the Lord provides companionship. "I fear no evil," David writes, "for you are with me; your rod and your staff, they comfort me" (Ps. 23:4). God's club would provide protection from attack, and his crook would give control and discipline. The assurance that "you are with me" is the psalm's greatest gem. Nothing can equal the promise of the Lord's presence. When we enter death's valley, we don't walk alone.