Brent Smith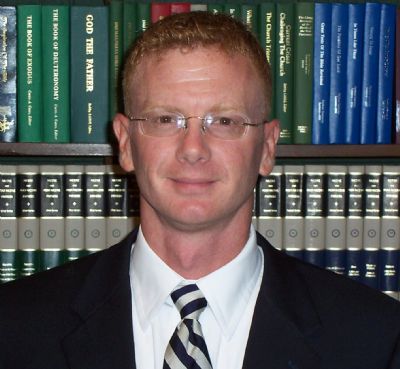 Solomon says to "train up a child in the way he should go, and when he is old he will not depart from it" (Prov. 22.6). Some commentators suggest that this proverb has to do with each individual child's talents and natural abilities. Others think that Solomon is talking about a child's devotion to God, that is, if you train children to love and obey God when they are young, they will honor him as adults. Whatever the proverb's meaning, it isn't a promise from God but a general principle.
It can be reassuring for young parents to think, "God is promising me that if I love my children, teach them the Bible, consistently discipline them, and always take them to church, well, I'm punching my kid's ticket to heaven." The meaning of this familiar proverb is not completely clear to me, but I know it doesn't mean that.
This interpretation isn't consistent with biblical examples or teaching. In the genealogy of Jesus (Matt. 1.7-8), we read about Abijah. He was an ungodly man who had a good son named Asa. Asa's son Jehoshaphat was also a good man, but his son Joram turned his back on God. Many bad parents have produced good children, and many good parents have suffered the pain of rebellious children.
I
'm not saying that parenting makes no difference. It certainly does. However, assuming that good parenting is a guarantee to produce good children is a mistake. Interpreting the proverb that way sets parents up to experience unnecessary guilt.
There's no guarantee. That bothers Christian parents. There's no guarantee the children won't get sick either, and yet that doesn't stop mom and dad from giving them the best medical care. There's no guarantee the children won't die in an accident, but that doesn't stop us from buckling them up. Parents don't get a guarantee that if they bring their children up in the way that God instructs, they will eventually become Christians themselves. But it's still the right way to bring them up.