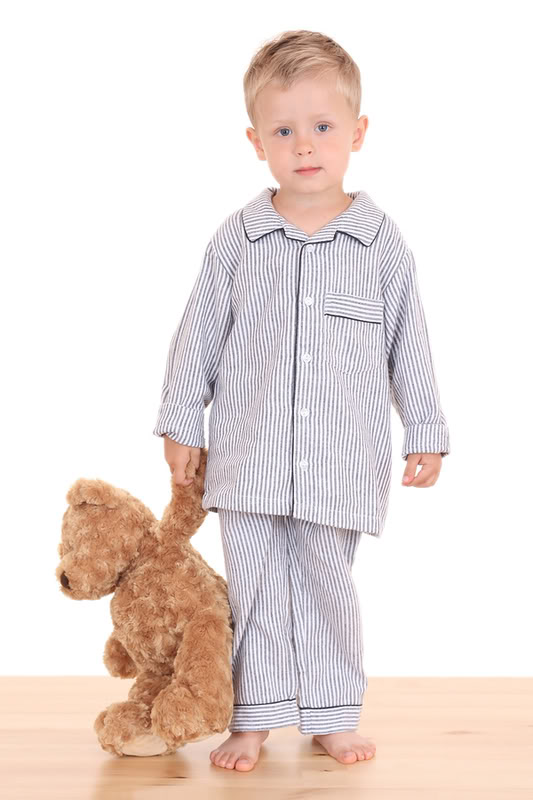 Carolyn and I ate dinner at Cracker Barrel one winter night some years ago. One of the other diners, a 10-year-old boy, was unusually dressed. He was wearing pajamas, a bathrobe, and a heavy coat. Imagining the conversation before the family left home for dinner was entertaining: "Charlie, put on some pants. We're going to Cracker Barrel." "No, I don't want to." "Okay, get your coat. It's cold out there."
This boy's socially inappropriate behavior reminds me of a parable of Jesus. A king gives a marriage feast for his son. The invited guests either make excuses or mistreat the messengers bringing the invitations. The king punishes the wicked subjects and then extends the wedding invitation to anyone who will come. The wedding hall fills with guests.
What does the story mean? The holy King of Israel invites the Jewish people to celebrate his Son. The invitation is rejected, and God's prophets are persecuted. Israel suffers divine punishment at the hands of the Romans. The invitation to celebrate the King's Son is then extended to the Gentiles. Everyone is welcome in the kingdom of heaven.
But this doesn't mean that we can appear before a holy God unprepared: "When the king came in to look at the guests, he saw there a man who had no wedding garment. And he said to him, 'Friend, how did you get in here without a wedding garment?' And he was speechless. Then the king said to the attendants, 'Bind him hand and foot and cast him into the outer darkness. In that place there will be weeping and gnashing of teeth'" (Matt. 22:11-13).
It's common for people to have bad dreams about being unprepared for things important to them. An A student dreams that she is about to take her finals, but she has studied the wrong notes. A surgeon dreams that he is about to do surgery, but his scalpel has become a butter knife.
When we go out to eat or attend a wedding, we want to have our pants on – not pajamas and a bathrobe. But have we thought about meeting the King of kings? Being prepared to meet Jesus isn't about frantically doing every imaginable kind thing. Being prepared is being clothed in the righteousness of Christ (Gal. 3:26-27).