My dear brothers and sisters,
I want to share with you an inspiring scene in the life of Paul. He was a prisoner on board a ship headed for Rome. The boat was sailing close to the Greek island of Crete, driven along by a gentle south wind. But "a tempestuous wind, called the northeaster, struck down from the land" (Acts 27:14). The ship was caught and driven off course. The boat threatened to run aground, break up, sink.
The deck of that grain ship made for a wild pulpit. It pitched violently. Waves broke against the boat, showering it with spray. The wind screamed in the sails.
Paul had already survived three shipwrecks. He understood the danger more than many others on board. But he was as calm as the eye of a storm:
Since they had been without food for a long time, Paul stood up among them and said, "Men, you should have listened to me and not have set sail from Crete and incurred this injury and loss. Yet now I urge you to take heart, for there will be no loss of life among you, but only of the ship. For this very night there stood before me an angel of the God to whom I belong and whom I worship, and he said, 'Do not be afraid, Paul; you must stand before Caesar. And behold, God has granted you all those who sail with you.' So take heart, men, for I have faith in God that it will be exactly as I have been told. But we must run aground on some island" (Acts 27:21-26)
It's easy to see ourselves in this picture. A south wind was blowing gently, and then WHAM! The world has been turned upside down. A fierce storm of sickness, panic, and economic destruction is threatening to tear our lives apart and sink us.
But look at Paul. Death lurched under his feet, and yet he was at peace. Why?
He Trusted the Lord: "I have faith in God." When things go badly wrong, we can either go to pieces and lose sleep, or we can take God at his word. He says that he loves us. He says that he knows how many hairs are on our head. He says that he knows what we need before we even ask. He says that he is able to do far more abundantly than we can ask or think. If we really believe comforting words like these, it's sort of hard to feel panicky.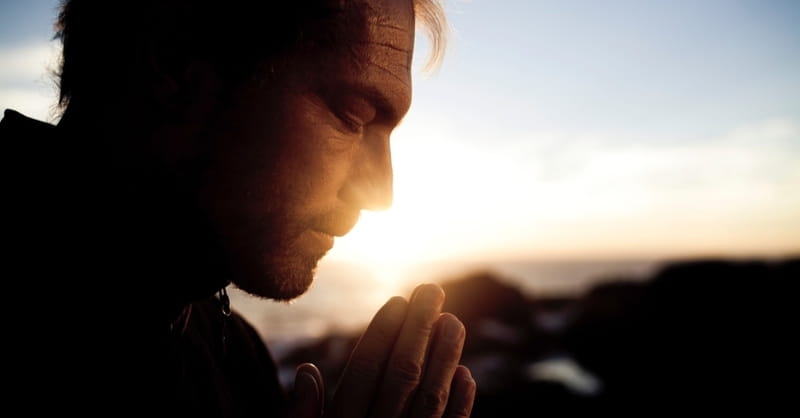 He Prayed. The angel told Paul that "God has granted you all those who sail with you." These words point to answered prayer. But even in this most distressing situation, Paul didn't confine his prayers to asking for things. "He took bread, and giving thanks to God in the presence of all he broke it and began to eat" (Acts 27:35). Is our gratitude for everyday blessings erased by a catastrophe? If so, our gratitude doesn't run very deep, does it? People at peace in the storm always find reasons to be thankful.
He Thought of Others. Paul urged his fellow passengers to "take heart." He was in danger of drowning, but he wasn't thinking of his own safety or feelings. He had prayed for his fellow travelers, and now he was encouraging them. And who were these men? They were rough sailors, criminals, and soldiers who were perfectly willing to kill him to save their own skins. Want to know a little secret? If we think only of ourselves, the storms of life will blow us apart. Selfishness exaggerates our problems and minimizes everyone else's. The Coronavirus gives us excellent opportunities to serve others—to pray for the sick, to run errands for elderly people afraid to get out, to share with neighbors who have lost their jobs, to encourage our brothers and sisters in the church with encouraging and loving words.
May the peace of God that passes understanding stand guard over your hearts in Christ Jesus.
David