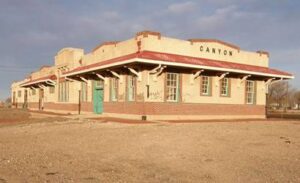 Howard is originally from Canyon Texas. At a young age living in Canyon, Howard made frequent trips to Palo Duro Canyon BEFORE the roads were paved.   Howard was baptized into the Church in 1952 by Joe Watson (Joe was the Preacher in Canyon.) He has been a member of the Seagoville Congregation for 19 years. He has since retired from teaching both in public schools and bible class but gladly fills in whenever there is a need for a Bible Class teacher.
Howard has a passion for aviation.   The expense of the hobby never allowed him to buy a plane but he loves to read about flying.  He regularly attends airshows and
has an interest in Homebuilt and Ultralight aircraft.  He also like to "tinker with things to figure out how it works."   His true passion is going to the Bible to "see what the Book says."
His favorite scripture comes from Psalms, especially what David wrote.
Howard recently took a trip to Kentucky and found a cemetery in Winchester, Kentucky which was full of "Lisle" gravestones.  This was a significant find for him because "the Lisle name is not a common last name."  His grandfathers parents lived in that area.